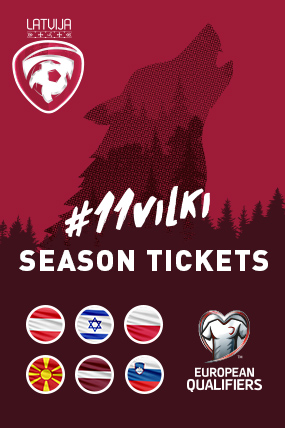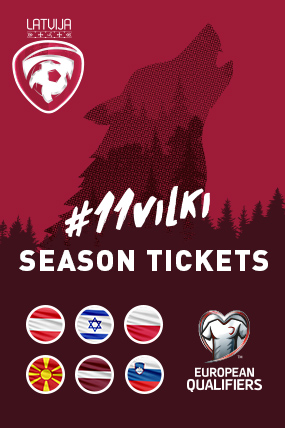 SEASON TICKETS FOR EURO-2020 MATCHES
For reaching the final of the European Championship 2020, the Latvian national football team (#11wolves) will compete against the national teams of Poland, Austria, Israel, Slovenia and Macedonia. Football fans can purchase season tickets for all matches at the Daugava Stadium for a particularly favourable price!
Individual tickets for qualifying matches will go on sale a week before the respective match.
For scholars, students, pensioners and disabled persons - 30% discount - proper identification card shall be presented at the entrance. People with disabilities in wheelchairs can attend matches for free by sending a request to events@lff.lv.