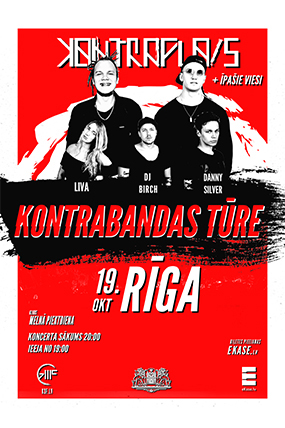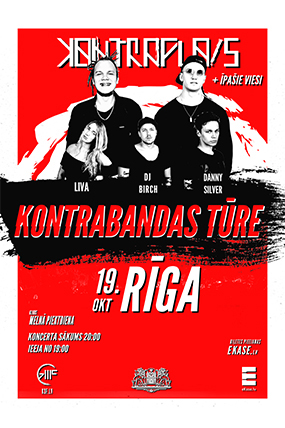 Latvian Association of Hip Hop Producers and Performers "Kontraflovs" invites to its closing event for the Latvian concert tour "KONTRABANDAS TŪRE".
For the group, "Kontrabanda" stands for a community of its supporters and friends. To commemorate the existence of this commune and welcome new "kontrabandistus", Kontraflovs concludes their Latvian concert tour in "Melnā Piektdiena" in Riga.
Contraflovs has released a record number of songs this year, making it one of the most active Latvian hip hop bands. This year, twice as many songs and / or videos were released and everyone is invited to the closing concert.
"KONTRABANDAS TŪRE" is now the third concert tour of the band, with three notable contraband players - LIVA, DJ MARTIN BIRCH and DANNY SILVER. The concert will feature singles from previously released albums, PPTKD seasons (Pirmdienas Pieder Tiem, Kuri Dara), and possibly an unprecedented surprise.
Entrance to the event without age limit!