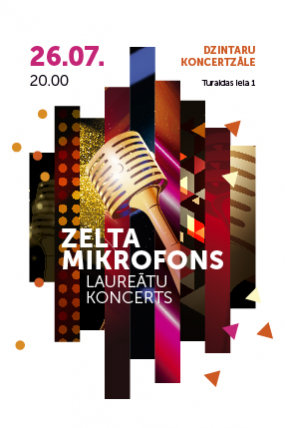 Ticket resale on eKase+ available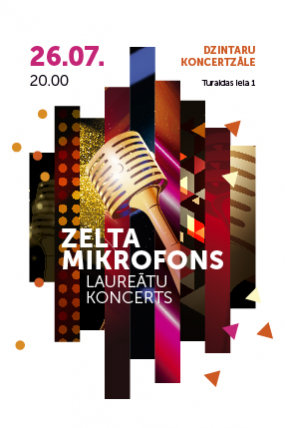 Zelta Mikrofons laureātu koncerts
The annual award for music recordings "Golden Microphone/ Zelta Mikrofons " is an annual award ceremony for the best Latvian musicians. When the pandemic restrictions end, it's time to get together with last year's and previous year's winners to celebrate the 25th anniversary of the Latvian Music Awards and be inspired for the new season. It will be a unique opportunity to see and hear all the best and brightest performers together in a colorful and diverse concert program in a summer mood.
Bērniem līdz 6 gadu vecumam (ieskaitot) ieeja bezmaksas, neaizņemot atsevišķu sēdvietu.
AIZLIEGTS:
ierasties alkohola un/vai psihotropo vielu reibumā;
ienest ēdienus vai dzērienus stikla traukos, plastmasas pudelēs, skārda bundžās;
ienest asus priekšmetus, ieročus;
smēķēt skatītāju zālē un smēķēšanai neparedzētās vietās;
teritorijā iegādātos ēdienus un dzērienus skatītāju zālē ienest aizliegts;
ienest foto un video kameras;
fotografēt vai filmēt PASĀKUMU bez saskaņošanas ar PASĀKUMA rīkotāju;
apmeklēt PASĀKUMU nepiemērotā apģērbā (peldkostīmā, pludmales čībās, pludmales šortos, u.c.);
ievest dzīvniekus;
iebraukt ar velosipēdiem un skrituļslidām;
ienest personīgos saliekamos krēslus.