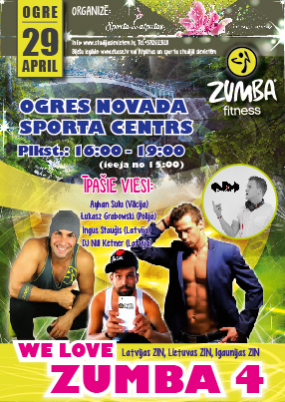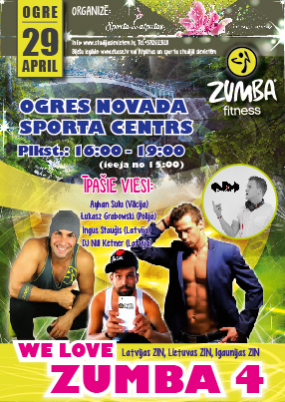 ZUMBA FITNESS party rock in OGRE!!!
Event "WE LOVE ZUMBA" 4 the aim is to introduce the residents of Ogre and guests with the world's popular type of ftness – zumba fitness. The three hour event participants will enjoy a variety of musical rythms, positive emotions and will actively spending time in a great company. The event will come speceal guests – form Germany A.Sulu and from Poland L.Grabovski, who are official, currently popular in Europe, ZUMBA FITNESS PRESENTERS. Great atmosphere will take care Dj Nill Ketners! The participants will also get to know right here from Lithuania, Estonia, Latvia attractive zumba fitness instructors.
Be active and participate!!!