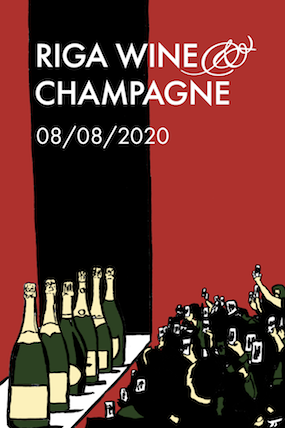 | Date | Place | Time | Price | Additional info | |
| --- | --- | --- | --- | --- | --- |
| | Riga (Latvijas Nacionālais mākslas muzejs) | 12:00 | Tickets are sold out! | POSTPONED from 04.04.2020 to 08.08.2020 | |
| | Riga (Latvijas Nacionālais mākslas muzejs) | 17:00 | Tickets are sold out! | POSTPONED from 04.04.2020 to 08.08.2020 | |
Riga (Latvijas Nacionālais mākslas muzejs)

12:00

Tickets are sold out!

POSTPONED from 04.04.2020 to 08.08.2020

Riga (Latvijas Nacionālais mākslas muzejs)

17:00

Tickets are sold out!

POSTPONED from 04.04.2020 to 08.08.2020
Ticket resale on eKase+ available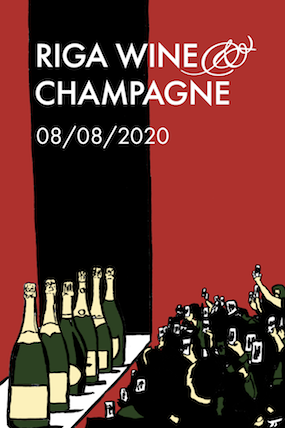 Although our Spring session was postponed due to covid-19 force majeure, we're happy to announce that Bubble Parade will take place in the midst of summer!
We are happy to welcome you to Bubble Parade on Saturday, August 8, at the courtyard and garden of Latvian Academy of Arts. That location is not just perfect for champagne and bubbles, it's so large it allows us to follow any recommendations by government officials and epidemiologists.
Bubble Parade is the most hedonistic Champagne and sparkling wine parade in the Baltic countries! Join us in tasting more than 100 champagnes and 50 sparklers, meet the most passionate Champagne lovers, listen to the advice of Latvia's leading sommeliers and importers, and just enjoy a great summer day in the courtyard and garden of the Latvian Academy of Arts!
What does one do in such a Bubble Parade? First, you show up. We give you a pretty glass and brief directions on where and what to try. The rest is up to you.
You can try and do the impossible – walk around the entire counter of the Parade, have a sip of each and every champagne available and talk to all the vendors and producers in hopes of finding your favorite champagne. We warn you – it won't be an easy task, there will be a helluva lot of champagnes.
You can just chill out. Take the first champagne at hand, sit down, enjoy it slowly while watching the other beautiful participants of the Bubble Parade. Who knows, maybe you'll hook up with someone. Or establish a new business connection?
And we'll keep it going all day long. There will be two sessions – Day session (12 – 15) and Night session (17 – 21). The wines in both sessions will be identical. All you have to do is choose the most convenient time for you while pusrchasing the ticket! Cheers!