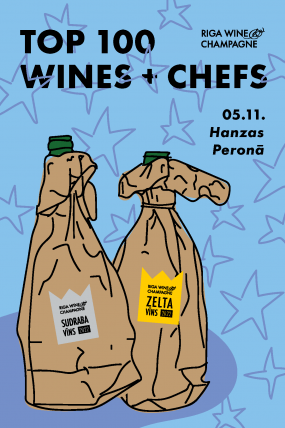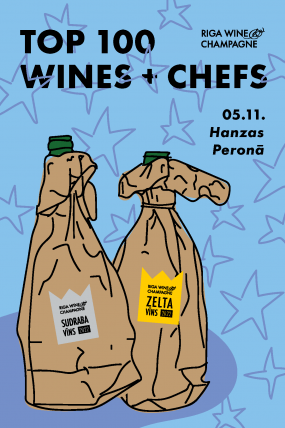 TOP 100 WINES + CHEFS
Top 100 WINES + CHEFS is looking forward to welcoming you to Hanzas perons, which will once again be turned into a foodie & wine lover's heaven – not only giving the possibility to sample the top 100 imported wines in Latvia but also taste the signature dishes from the most exciting restaurants and chefs of Riga all set in Hanzas perons - the most modern event's venue in Riga. As usual, the wines and masterclasses are included in the entrance price, however, chef creations and food will be for an extra cost.
Wines:
Gold and Silver medalists or Top 100 wines of the Wine of the Year competition including everything from champagnes to whites, roses, reds and fortifieds. You are welcome to check out the Top wines at Santa or Klubs magazines' October issue or at rigawinechampagne.lv.
Surprises:
Indeed, expect some serious surprises – possibly a separate Whisky Lounge and some of Latvia's best music! Stay tuned!
Chefs:
Barents + Ivans Šmigarevs
Māris Jansons + Kest
36.līnija + Lauris Aleksejevs
Masterclasses:
Special wines presented in masterclasses by the leading sommeliers
When, Where, what time?
Top 100 WINES + CHEFS on November 15, at Hanzas perons, 17.00 – 22.00.
Tickets:
www.ekase.lv, EUR39 (ticket price will increase closer to the event)