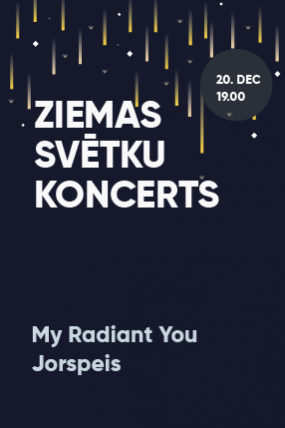 Ticket resale on eKase+ available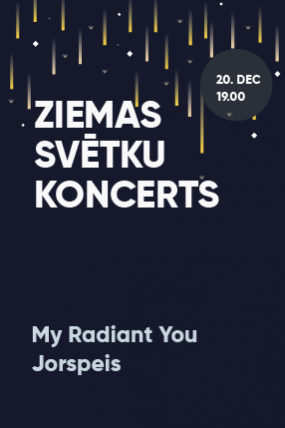 Get ready to have a blast with "My Radiant You" and "Jorspeis" at their Christmas concert! Sing your heart out on December 20 at 7 PM in Riga, Lāčplēša street 37.
Join the groups "My Radiant You" and "Jorspeis" in a warm and cozy Christmas sing-along concert. Sing along with the bands' original songs and classic Christmas carols. You don't want to miss the hits like "Peace", "Horizonti", "Christmas miracle", "Closer", "Merry Christmas", "Heaven is close" and more.
This is the perfect event to enjoy the holiday spirit with your friends and family. "My Radiant You" and "Jorspeis" have been creating an authentic and free atmosphere at Christmas concerts for years now.
Tickets are available at www.eKase.lv. If you're bringing kids, children up to 12 years old can get in for free, but you must purchase a free ticket in order to reserve a seat! Children aged 1 - 6 can also join in but won't have a separate seat. For those aged 13 - 18, a child's ticket must be purchased for EUR 15.00.


Receive 5 € discount for an adult ticket when buying two or more adult tickets with the discount code - ZIEMASSVETKI5
For more updates, follow the concert event on https://www.facebook.com/events/2378971088977323/?ref=newsfeed&locale=lv_LV. See you there!