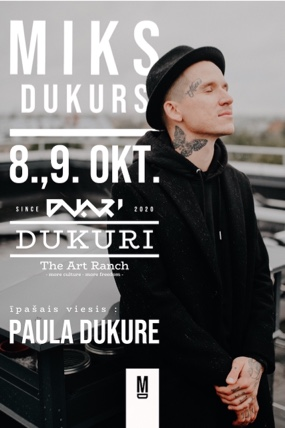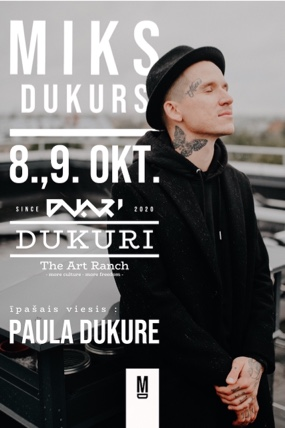 Miks Dukurs invites you to concerts with his band at the new Art Ranch "Dukuri".
It's a wonderful place in beautiful Cēsis city. It's a city where the solist Miks has grown up and spent most of his early life.
As the summer has gone by so fast and has been filled with so many nice small gatherings, Miks Dukurs wants to expand this to a bigger crowd with his band. Let's have a wonderful experience and have blast this autumn in Cēsis.
Entrance with a valid Covid certificate(completed vaccination cycle or illness). Entrance from 12 years of age.
Entrance time: 18:00 (you can visit the nice Ranch before or have some local beer)
Concert start time: 19:00
The bar will be open throughout the concert for you to enjoy some local beer and snacks from "Raiskumietis".
See you soon!