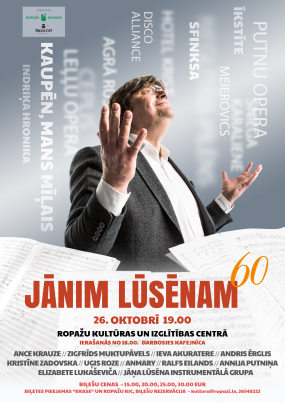 Ticket resale on eKase+ available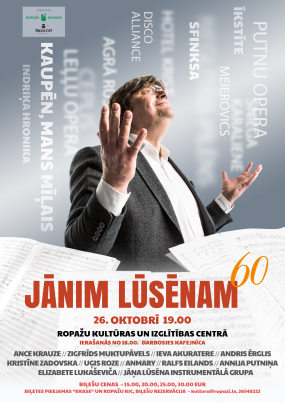 This year, the outstanding Latvian composer Jānis Lūsēns celebrates his 60th birthday.
His creative path has crossed with many Latvian performers, who the composer will gather in one place at his anniversary concert on October 26 at Ropažu kultūras centrs. Singers Ance Krauze, Zigfrīds Muktupāvels, Andris Ērglis, Kristīne Zadovska, Uģis Roze, Ieva Akuratere, Ralfs Eilands, Anmary, Annija Putniņa, Elizabete Lukaševiča, Aivars Gudrais, Rūdolfs Dankfelds, Jānis Lūsēns jun. and actor Oskars Morozovs.