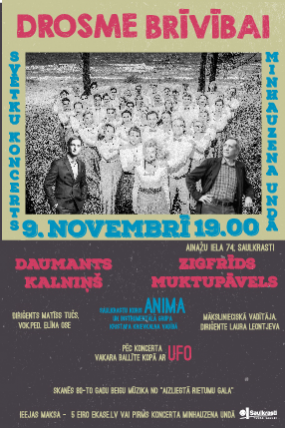 Ticket resale on eKase+ available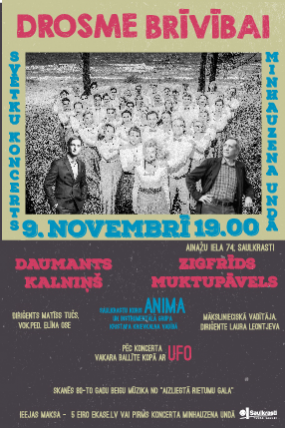 The idea for a DROSME BRĪVĪBAI concert came more than two years ago. Therefore, we are thrilled to invite you to experience this musical journey, where you will hear particularly meaningful and courageous songs in the context of regaining Latvia's independence and the songs that we hear today invite us to be grateful and proud for being FREE.
In DROSME BRĪVĪBAI participate Saulkrasti choir ANIMA, instrumental group led by Kristaps Krievkalns.
Outstanding soloists Zigfrīds Muktupāvels, Daumants Kalniņš, Elīna Ose and other artists.
Artistic director, conductor Laura Leontjeva, conductor Matīss Tučš, vocal teacher Elīna Ose.