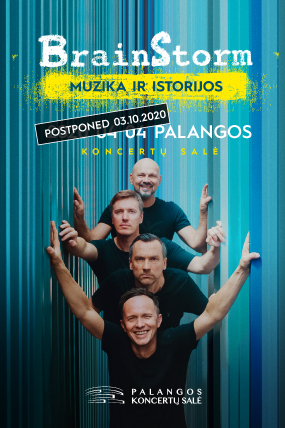 Ticket resale on eKase+ available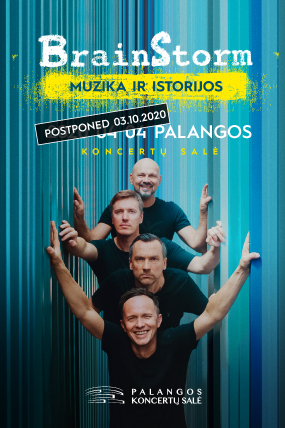 Please note that the BrainStorm concert scheduled for 04.04.2020 in Palanga has been postponed to 03.10.2020!
Purchased tickets will be valid for the postponed concert.
According to prevailing legal doctrines and regulations, in case of force majeur, refunds for purchased tickets are not available.
------------
On the 3rd of October, 2020 in Palanga BrainStorm will tell and play an unique and intimate show as part of the "Music & Stories" program. The band will fascinate you with your favorite songs and new collaborations with other artists. BrainStorm drummer Kaspars Roga has created a unique concert featuring home-made videos from the band's archive.