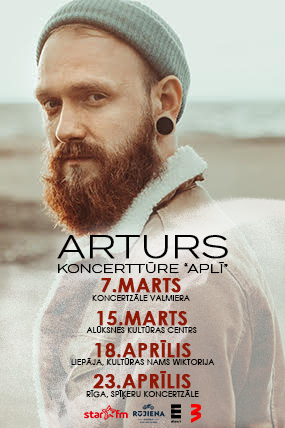 Ticket resale on eKase+ available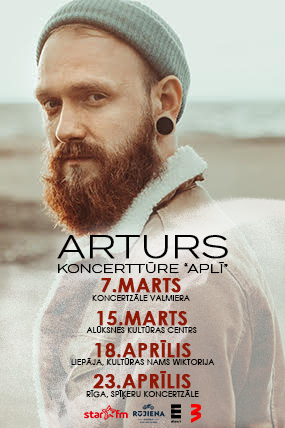 X-Factor Latvia first season winner Arturs Gruzdins has released his debut album 'In a Circle" on February 12, through Sony Music Records.
"In a Circle" brings together 12 untamed but true experiences. With this album ARTURS turns a new page in his creativity. By collaborating with producer Reinis Sejans and experimenting with sounds and emotions they created a mood that is different from his usual havy rock guitar and vocal combination. The live sound inevitably will be merged with strings of rock soul and ARTURS and his friends will go on a spring concert tour "In a Circle".
March 7 Concert hall Valmiera
March 15 Aluksne cultural center
April 18 Liepaja, House of culture Wiktorija
April 23 Riga, Spikeri concert hall