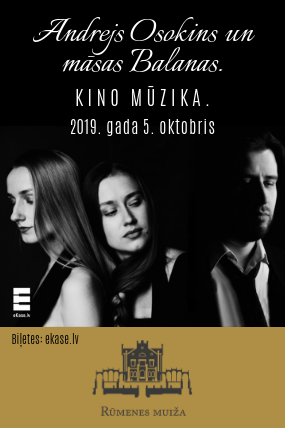 Ticket resale on eKase+ available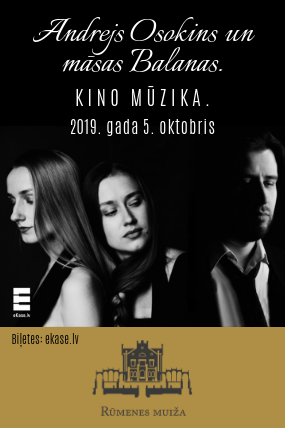 At Rumene Manor, Hotel Bergs' private countryside residence`s, newly renovated art & event Barn there will be the unique opportunity to listen to a performance by internationally renowned Latvian pianist Andrejs Osokins and the talented Balanas sisters- violinist Kristine Balanas and cellist Margarita Balanas.
The program features distinctive well-known music arranged for violin, cello and piano from famous films hailing from seven different countries like "Romeo and Juliet" by Franco Zeffirelli, "Jaws" by Steven Spielberg, as well as music of Johann Sebastian Bach, Franz Liszt and Sergei Prokofiev.
The program in Rumene Manor will be complemented by featuring Johannes Brahms' famous, mildly dreamy lullaby alongside the unrelenting death theme from Intermeco Opus No. 118 and a trio of passionate and bubbly life-filled First pianos.
All three musicians began collaborating during their studies at the Royal Academy of Music in London and this is their most significant joint project so far. Since then, musicians have been working together on various assignments, but program for cinema music is prepared for this ambitious trio project first time. All three young musicians have performed in the most prestigious concert halls of the world, between them the Berliner Philharmonic and Wigmore Hall in London. They have had solo concerts with countless orchestras by the leading contemporary conductors, appearing on Latvian Radio program and on BBC Radio 3.
Concert at 4:30pm (the length of the concert 2h with a break)
Dress code: smart casual
Children up to 3 years can attend the concert of free. It is mandatory to buy tickets for children occupying a seat.
www.rumene.lv