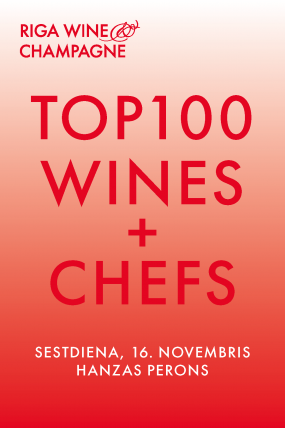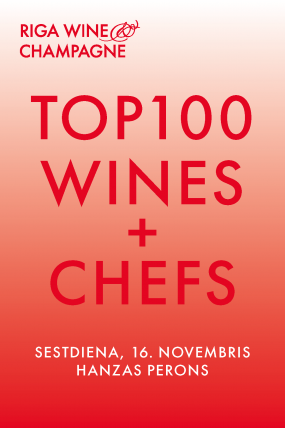 Top 100 WINES + CHEFS are moving to a new location – Hanzas perons. Top 100 Wines + Chefs once again will be a foodie & wine lover's heaven – not only giving the possibility to sample the top 100 imported wines in Latvia but also taste the signature dishes from the most exciting restaurants and chefs of Riga all set in Hanzas perons - the most modern event's venue in Riga.
Wines:
Gold and Silver medalists or Top 100 wines of the Wine of the Year competition including everything from champagnes to whites, roses, reds and fortifieds.
Chefs:
Vincents + Oskars Sprukts
Bibliotēka No.1 Restorāns
Barents + Ivans Šmigarevs
Māris Jansons + Kest
Riviera + Jevgēņijs Liskins
MaxCekot Kitchen + Maksims Cekots
36.līnija + Lauris Aleksejevs
Masterclasses:
Special wines presented in masterclasses by Michael Schuster and other special guests
When, Where, what time?
Top 100 WINES + CHEFS on November 16, at Hanzas perons
Day session: 13.00 -15.30, Evening session: 17.00 – 21.00.
Tickets:
www.ekase.lv, day session (EUR39), evening session (EUR59)