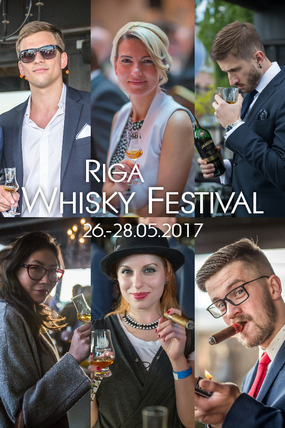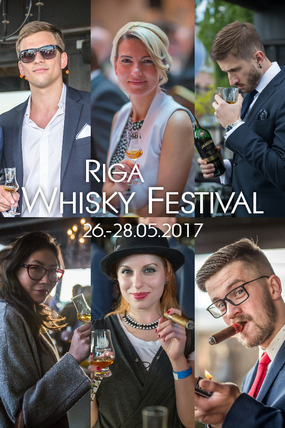 Riga Whisky Festival 2017 starts off with the Whisky & Cocktails Party where tasting of 50 whiskies is included in the ticket price – finding your favorite might take the whole evening! We are returning to the beautiful riverside location at Koya, but this year we are extending the terrace and making it twice as big, to make sure all the whisky and cocktail lovers fit in. The terrace will also have a roof, so that we can have a great party, even if it rains. Just like every year, you will be able to meet whisky experts and brand ambassadors, enjoy a tasty dinner, and, most importantly, have a great time together with your friends.
Because you asked, this year we are also offering Companion tickets that include tastings of lots whisky cocktails and other drinks, instead of whisky. So, if you want to join your friends for the best party in town but whisky is not your first choice, then Companion ticket is perfect choice for you!
Great barbeque dinner by Koya chefs will be served buffet-style. As usual, juicy beef burgers straight off the grill will be the star of the meal. As always, there will be music and entertainment.
Three ticket options are available:
• Whisky ticket (49 €) includes tasting of over 50 whiskies and whisky cocktails, and barbeque dinner
• Whisky & cigar ticket (55 €) includes tasting of over 50 whiskies and whisky cocktails, two premium cigars, and barbeque dinner
• Companion ticket (40 €) includes tasting of 9 whisky cocktails, wines and other drinks, and barbeque dinner
Riga Whisky Festival is a whole weekend of events full of some of the best drinks in the world, delicious food, varied entertainment and, most importantly, people having an excellent time! The festival was created as an event for everyone interested in whisky, from those who want to learn about it for the very first time to those who already enjoy its great flavours and traditions. We believe that no matter what age, income or gender - learning and experiencing new things is wonderful. And this festival is definitely a place to learn while having good time.