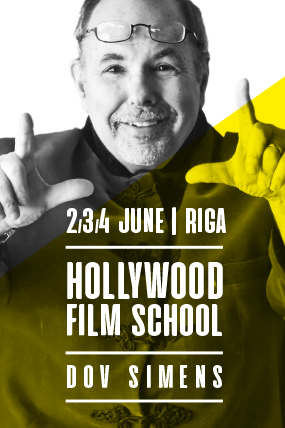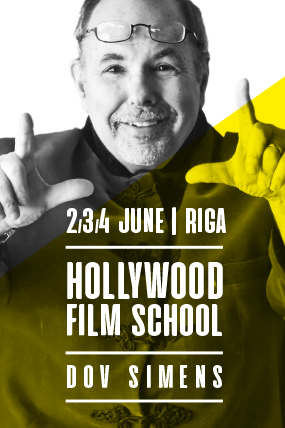 For 30 years Dov Simens, the globally acclaimed feature film professional, has brought affordable film education to students world-wide. Over these years Mr. Simens has trained thousands of talented filmmakers towards astounding careers and numerous "Oscars" and "Emmy" awards. Among his previous students are the likes of Quentin Tarantino, Guy Ritchie, Christopher Nolan, Will Smith and George Clooney, where Tarantino and Ritchie made their first feature films, which skyrocketed their careers just after completing Mr. Simens' course.
The first day of the three-day course will focus on the most efficient steps towards making a feature film, while the second day will offer the best strategies of selling it. The broad range of subjects covered works directly towards the specifics of working within a small market, such as the Baltics, where the film professionals fare much better once they equip themselves with a broader understanding of all the roles involved in filmmaking and film-selling.
The third day will offer an "after-brunch" event, wherein movie makers from the Baltics will share their success stories and where all remaining questions will be answered. This is, likewise, an opportunity for networking with other professionals in the industry and further discuss the application of the new knowledge in the local markets.