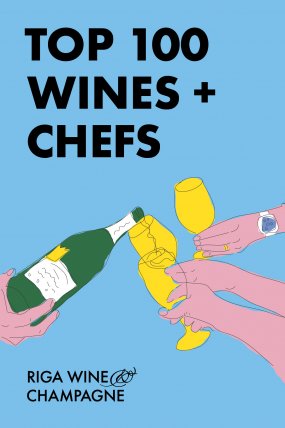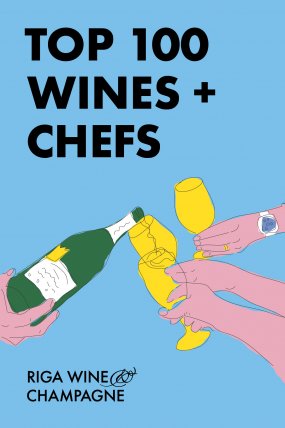 TOP 100 WINES + CHEFS
Top 100 WINES + CHEFS is looking forward to welcoming you at Hanzas perons, which will once again be turned into a foodie & wine lover's heaven – not only giving the possibility to sample the top 100 imported wines in Latvia but also taste the signature dishes from the most exciting restaurants and chefs of Riga all set in Hanzas perons - the most modern events' venue in Riga.
As usual, the wines, drinks and masterclasses are included in the entrance price, however, chef creations and food will be for an extra cost.
Wines:
Gold and Silver medalists or Top 100 wines of the Wine of the Year competition including everything from champagnes to whites, roses, reds and fortifieds. You are welcome to check out the Top wines at Santa or Klubs magazines' October issue or at rigawinechampagne.lv.
Stipro Lounge or Drinks Lounge:
We're continuing our tradition to serve not just wines, but also some of the best whiskies, cognacs, cocktails and other drinks to you. The question is can you handle it?
Chefs:
We'll announce the participating restaurants and chefs closer to the event.
Masterclasses:
Special wines presented in masterclasses by the leading sommeliers – the timing and content of sessions will be announced closer to the event.
When, Where, what time?
November 25, 2023 at Hanzas Perons
17.00 – 21.00 Top 100 Wines + Chefs
21.00 – 23.00 Gala Party after the "Top 100 Wines + Chefs"
Tickets: www.ekase.lv
EUR 39 "Top 100 Wines + Chefs" parade from 17 to 21
EUR 79 "Top 100 Wines + Chefs" including Gala Party from 17 to 23
Ticket prices will increase closer to the event