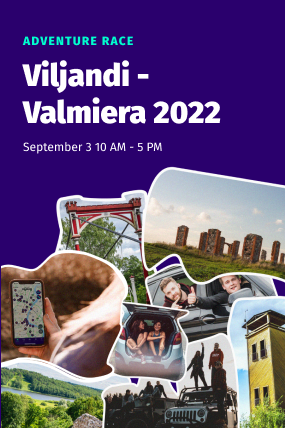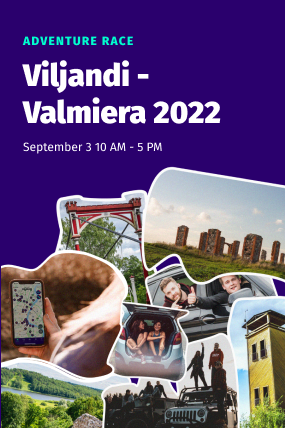 Roadgames adventure race for teams "Viljandi-Valmiera 2022"
Discover the unique surroundings and the competitive spirit in yourself - on September, participate in the Roadgames car orienteering competition "Viljandi - Valmiera 2022"! While finding G-spots, hunting for treasure chests, running Sprinters, grabbing Gold digger's jackpots or performing any other task, you'll visit significant places and spend an exciting day.
Assemble the best team of five and see you on the road! It's gonna be a blast!