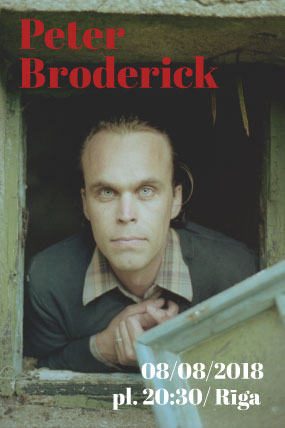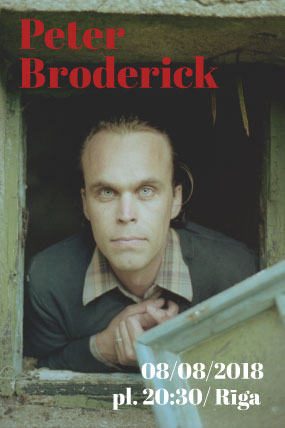 Live appearance - Peter Broderick in Rīga!
Now is the time to reserve your seat for the hottest event of the year! Peter's unique and soothing voice will take you on a relaxing and an emotional journey.
After 4 years of waiting Peter Broderick has come back with his new album 'All Together Again'. This time Peter will be hosting you in a very special, romantic, rustic and leafy green outdoor space of Pārdaugava.
An American-born multi-instrumentalist and singer brought up in a musical household in Oregon. Famous for the collaboration with the Danish band 'Efterklang'. Has recorded several albums of solo material, ranging from the sparse classical compositions of his debut album Float to the homemade folk music on Home — constantly experimenting with different musical genres, also being commissioned to write music for several films and contemporary dance works. Meanwhile Peter continues to travel the world, performing solo concerts and collaborating with a vast array of different musicians and artists.
Venue - Tornkalna Private School ( Secondary School), Tornkalna street 15, August 8th, beginning at 7pm.
Tickets available at www.ekase.lv
Admissions: 15 EUR (until 31.07.2018.)
20 EUR (after 01.08.2018 – 08.08.2018.)
free – up to age of 10
More info- facebook.com/events/569438443441562
http://www.peterbroderick.net/
https://www.youtube.com/watch?v=_TFgx_dRwr4