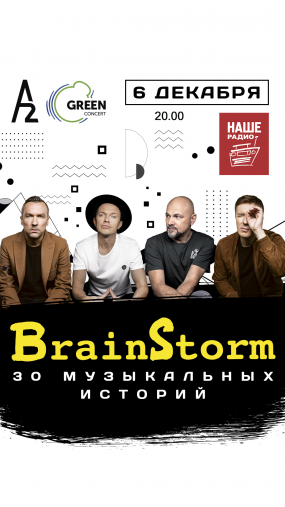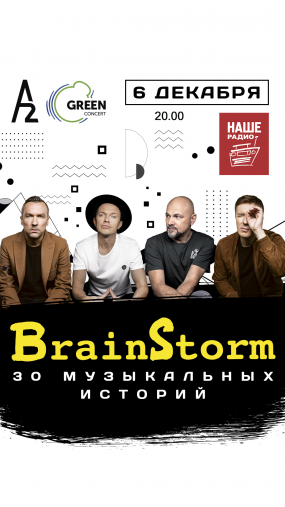 "Ультра Продакшн" and "Наше Радио" Presents:
DECEMBER 6, ST. PETERSBURG, A2 GREEN CONCERT.
BRAINSTORM. 30 MUSICAL STORIES
"Over the years, we have come to the realization that this is our place, this is our thing. Together, we return to our roots: music, friendship, and joy. We return to the eternal flame that lives in each of us, helping to create new things." Renars Kaupers
On December 6, at the St. Petersburg A2 Green Concert club, BrainStorm will show, tell and play its story of 30 years. 30 Musical Stories is a concept program of your most beloved songs and fresh collaborations.
BrainStorm drummer Kaspars Roga has created a unique stage production where the sound will be supported by an impressive light show and home videos from the guys' private archives.
The show's setlist will be an embodiment of the band's history—Lidmašīnas, the main hit of their early years; My star—the Eurovision hit that reached the finals and Maybe that changed the whole international course of BrainStorm. Ветер, Выходные, Colder, Thunder Without Rain, Ты не один, Контакты—they've chosen their most iconic songs for this magical night.