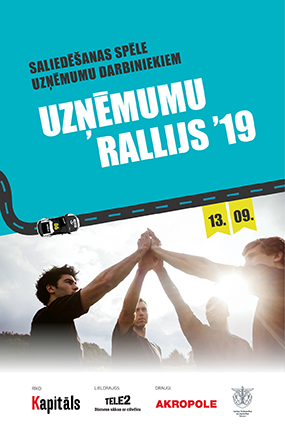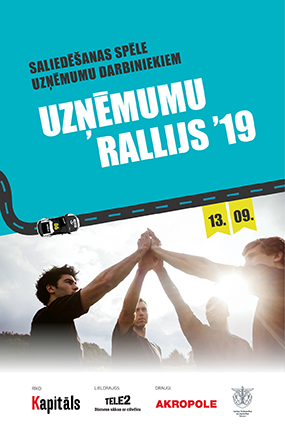 An exciting car-orienteering and planning game for energetic businesses. A great way to discover unexplored places and re-discover forgotten places around Riga and Sigulda. During the game, the teams will have to do various tasks like puzzles, photo-orientation and challenges to earn small victories together. The teambuilding game Business Rally is an unprecedented event for employees to build a united team where everyone is motivated to make new advances in business growth while developing mutual collaboration skills and contributing to common goals.
To participate in the game, ask your colleagues to take part in this adventure and form a team consisting of 2-7 people. The number of crews for one business is unlimited – all of you can participate! On the 13th of September, start the race from any place in Latvia. To fully participate in the rally, every team will have to download the Business Rally app which will show all the necessary information about the game and all the checkpoints on the day of the race. Teams will drive along the route and stop at checkpoints created by the organizers following the Road Traffic Regulations. Each team will create its own route while completing the tasks given in the app. After an exciting day, the participants of Business Rally 2019 will finish at the shopping and entertainment centre Akropole parking lot. However, Latvia's biggest sports bar O'Learys will host the award ceremony and the evening event for all the participants which will be hosted by Jānis Romanovskis. Musical entertainment will be provided by "Rīgas modes".
The event is organized by business magazine Kapitāls.
General sponsor: Tele 2
Friends: Shopping and entertainment centre Akropole and Latvian Chamber of commerce and industry.