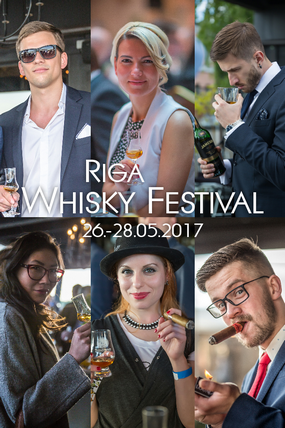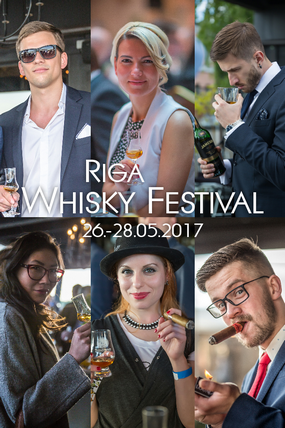 The festival package gets you tickets to all four events of the fantastic Riga Whisky Festival:
• Whisky & Cocktails Party at Koya Restaurant on Friday, May 26 19:00-midnight
• Saturday Rum Brunch at The Left Door Bar on Saturday, May 27 12:00-15:00
• Whisky & Jazz Dinner at Grand Palace Hotel on Saturday, May 27 19:30-23:00
• Champagne Sunday at Riviera Restaurant on Sunday, May 28 12:00-15:00
The price of the Festival Package Ticket is 174 € and gives excellent value for money! You'll have a chance to taste and learn about more than 50 whiskies and 8 rums, enjoy over 10 cocktails, 6 cigars, 2 delicious dinners, 2 brunches, champagne, and more. And don't forget the experts you'll meet, the good time you'll spend with friends.
Riga Whisky Festival is a whole weekend of events full of some of the best drinks in the world, delicious food, varied entertainment and, most importantly, people having an excellent time! The festival was created as an event for everyone interested in whisky, from those who want to learn about it for the very first time to those who already enjoy its great flavours and traditions. We believe that no matter what age, income or gender - learning and experiencing new things is wonderful. And this festival is definitely a place to learn while having good time.