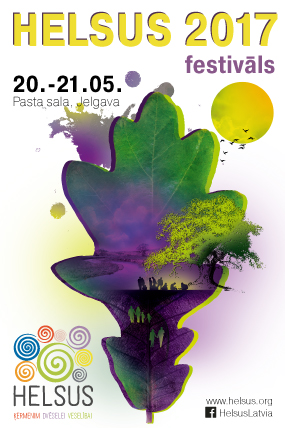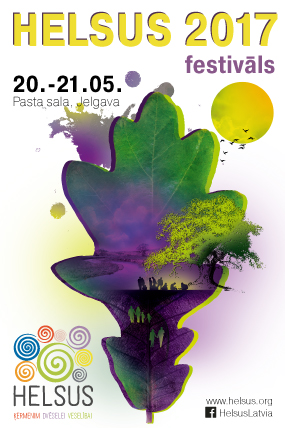 What is HELSUS festival?
HELSUS is derived from the word "health" – meaning a state of complete physical, mental, and social well-being. HELSUS festival is devoted to Body, Soul, Health and is directed towards our self-knowledge, world's discovery, a healthy and conscious lifestyle. HELSUS concept is based on the belief that a social construct can be strong only if its people are wise, united and strong in both spirit and body.
HELSUS festival 2017 is made by 7 gardens:
Soul & Self-knowledge garden - Practices that help us hear or express our true "I", or Soul. The concepts that help us to get to know OURSELVES, both – the individual and humanity as a whole. Meditations, singing, mandala creation, retreats, gongs, anthroposophy, life ethics, psychology, astrology, sacred geometry etc.
Physical culture garden - Practices to strengthen the body and spirit. Yoga, tai-chi, wushu, martial arts etc. Not forgetting about the best-known practices, values - physiotherapy, reittheraphy, human and animal interaction, dance, biodance tec.
Environment garden - How humans impact the environment, where they reside, are we are able to create it ourselves? Sacred sites, cognitive parks, energetic veins, architectural impact on human beings, "ECO" structures, man and the environment, man and nature, eco-villages, communities etc.
Health & Nutrition garden - Methods, knowledge and tips to keep Yourself healthy. Learn about nutrients that are required for a fulsome life. Classical medicine; alternative medicine; homoeopathy; phytotherapy; scientific research; innovation etc. Sustainable consumption; homegrown food, conscious eating etc.
Children/Education garden - We shall talk about education issues that are being faced by the younger and older generation. Alternative schools, practices that help children to be happy and healthy, story therapy, sand therapy, children's education, parents' associations, Waldorf Education, Montessori, homeschooling etc.
SPA & Sauna
Itinerant saunas, sauna construction, massages, clay therapy, SPA etc.
Why HELSUS?
HELSUS festival is a once a year unique experience to meet 240 specialists from different disciplines, all in one place:
Hear 21 lecture from Latvian and international lectures;
Try at least 15 different physical practices;
Consult with at least 100 specialists;
Know oneself through at least 30 practices;
Try different sauna strokes and massages;
Learn alternative ways, how to consciously live through every day;
Reveal one's creative spirit through many workshops provided.
The festival is an event, where we can discover inspiration, courage to act differently, meet like-minded people, unite and create together. It is a chance to find strength for individual and collective action – choose a new path. The aim is to discover oneself as the healer, seer, advisor and guide. It all rests within. Discover it!