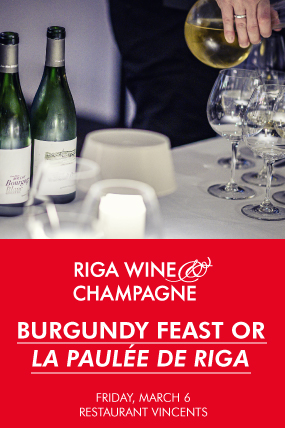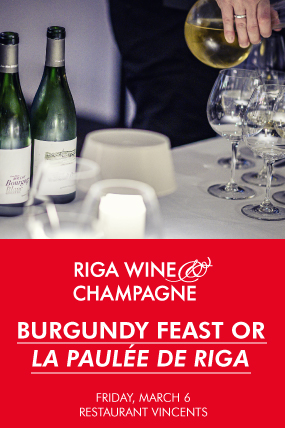 Burgundy fans are well aware of the legendary lunch La Paulée de Meursault established by grandfather of Dominique Lafon (Domaine Comtes Lafon) in 1923. The traditional lunch has grown into a massive feast at Château de Meursault gathering several hundred guests including Burgundy lovers, collectors, trade, and growers. Lunch, which continues well into late night/early morning the following day, features special bottles brought by the guests to be shared with each other. Because Burgundy is about sharing, right?
La Paulée's idea has become popular in many Burgundy infected markets all over the world – the most famous being La Paulée de New York organised by the legendary Daniel Johnnes in New York and San Francisco.
On March 6, 2020, we shall gather Riga's Burgundy lovers, growers, and Jasper Morris to enjoy and share our favourite bottles of white and red Burgundy. Will you be joining us?
Our special guest: Jasper Morris has been in wine since 1979, and it didn't take long for his enthusiasm for Burgundy to come to the fore, as his company, Morris & Verdin, became known as the UK's leading Burgundy importer during the 1990s. The company was sold to Berry Bros & Rudd in 2003, where Jasper remained as Burgundy buyer and Director until his retirement in 2017. Jasper Morris became a Master of Wine in 1985 and published the world's most authorative guide to Burgundy - «Inside Burgundy» in 2010. «Inside Burgundy» was awarded the André Simon prize the same year. Having retired from commerce, Jasper Morris embarked on a new career as Burgundy expert and critic, culminating in the launch of a new Burgundy dedicated website - Jasper Morris Inside Burgundy (insideburgundy.com) in September 2018. Jasper Morris will visit Riga for the first time during Riga Wine & Champagne Spring session in March, 2020.
What we'll provide: A multi-course Burgundy-friendly menu created and matched by Vincents' team - headed by Oskars Sprukts and Raimonds Tomsons, European Sommelier Champion 2017. We'll also serve the first couple of sets of great wines to get us started! Detailed wine list TBA.
What we expect from you: Just bring your favourite Burgundy – anything from Chablis and Meursault to Puligny-Montrachet or Corton-Charlemagne. Or if you fancy reds – anything from Nuits-St-George to Volnay, Gevrey-Chambertin, Chambolle-Musigny or Vosne-Romanee - the floor is yours!
Menu: Vincents's menu as well as the list of Burgundy we're going to serve TBA
When: March 6, 18.00
Where: Restaurant Vincents, Elizabetes 19
Tickets: 149 EUR, ekase.lv or aira.leite@necom.lv