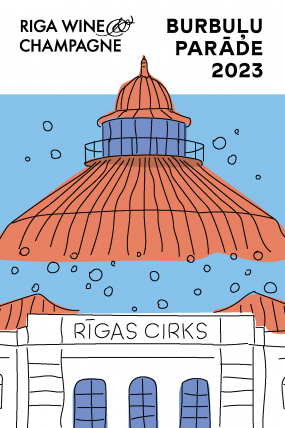 | Date | Place | Time | Price | Additional info | |
| --- | --- | --- | --- | --- | --- |
| | Rīga (Rīgas cirks) | 12:00 | 59,00 EUR | Day session | Buy |
| | Rīga (Rīgas cirks) | 16:00 | 89,00 EUR | Vakara sesija | Buy |
| | Rīga (Rīgas cirks) | 16:00 | Tickets are sold out! | Vakara sesija + Galā ballīte | |
Rīga (Rīgas cirks)

12:00

59,00 EUR
Day session
Buy

Rīga (Rīgas cirks)

16:00

89,00 EUR
Vakara sesija
Buy

Rīga (Rīgas cirks)

16:00

Tickets are sold out!

Vakara sesija + Galā ballīte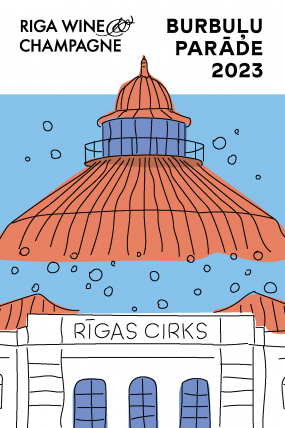 We're happy to announce that Bubble Parade is returning to Spring - the annual Bubble Parade will take place on Saturday, March 4, at the renovated Riga Circus arena!
In addition to enjoying the best champagnes and sparkling wines imported in Latvia, the event will feature a Champagne Gala Party with extra fancy champagnes, additional musical surprises, and finally – your own favourite champagne bottle we'll ask you to bring to the Gala!
The Parade will be organised in two sessions (choose between 12-14 or 16-20), while the Champagne Gala Party ticket holders will be able to continue to party up until 23.
Bubble Parade will feature more than 100 different champagnes and the most popular sparkling wines, as well as masterclasses by the leading Latvian sommeliers and Peter Liem (champagneguide.net, one of the world's leading champagne experts)! Enjoy snacks & food by top restaurants (available for purchase), and plenty of other surprises from our partners Electrolux, Audi, Spice shopping center!
When: March 4, 2023
Time: Day session (12 – 14), Evening session (16 – 20), Champagne Gala Party (16 – 23)
Prices: €49 (day, 12 - 14), €79 (evening, 16–20), €129 (evening session + Champagne Gala Party, 16–23). Ticket prices will increase closer to the event (€59, €89, €139).
Where: Riga Circus Arena
Masterclasses: included into price (first come, first served)
Snacks and food: available to purchase from participating restaurants
Special bonuses of Gala Champagne Party ticket holders: entrance to Bubble Parade's evening session + Gala Party (anytime from 16 to 23), a special Peter Liem masterclass (16 – 20), special champagnes during the Gala Party, and a kind request to bring your own favourite champagne ! P.s. We'll collect your bottles of champagne, keep them cool, and bring them to you during the Champagne Gala party.